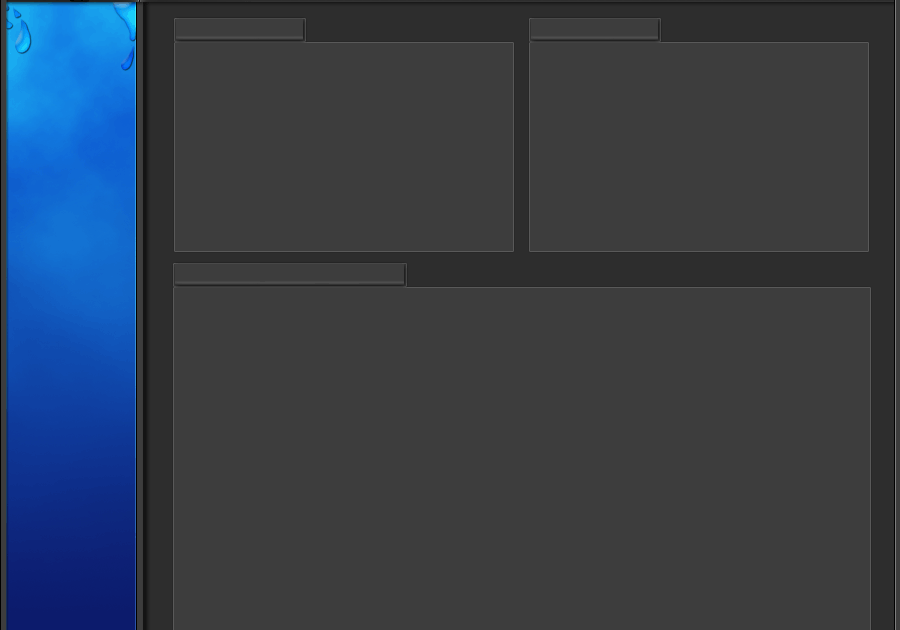 01.31.08

  Company attends South West Conference. All

  indications show promise for the upcoming year.

12.31.07

  Earning exceed expectations and investors are 

  eager. The Board of Directors announced today that

  sales have exceeded projections by 16%  for the

  past two months of operations

12.15.07

  Enter news here.

Our company is your number one source for professional service.  Whether it's exterior or interior fabrication our quality is second to none. We use only the highest quality materials from our thread down to our zippers.  Our goal is to help every customer get exactly what they want and to assist in designing whatever it is you may need.  While at the same time constructing a quality product that will stand the test of time through the elements.

We are family owned and operated servicing the tri-state areas boat dealerships and marinas for the last 20 years.  We specialize in marine canvas and upholstery but also aim to please hobbyists of all kind.  We have made canvas tops for antique covered wagons, patio furniture and grill covers, reupholstered restaurant seats and doctors examining tables to doing full enclosures, covers, and seats for commercial construction equipment.  No job is too large or small.  If something needs to be kept dry we've got you covered!

I would like to thank all of our customers for the last 20 great years!  Here's to 20 more! -cheers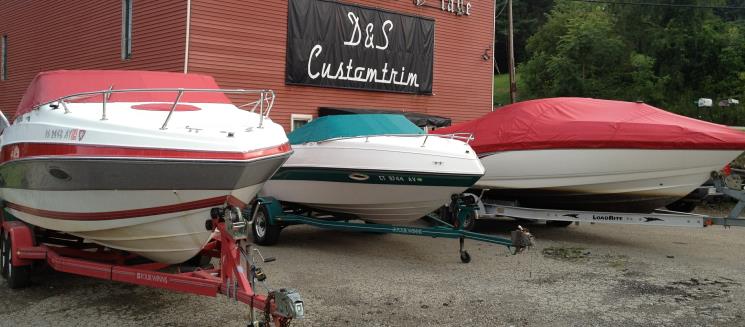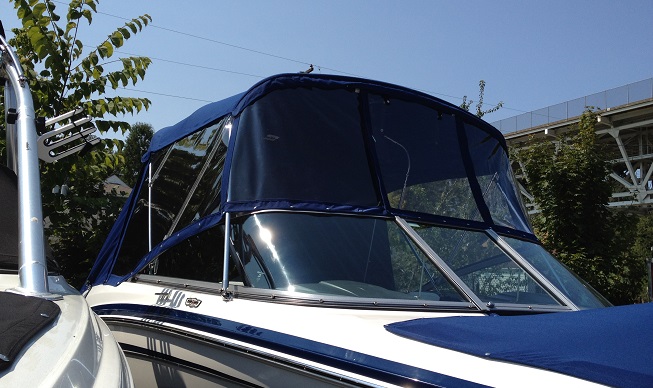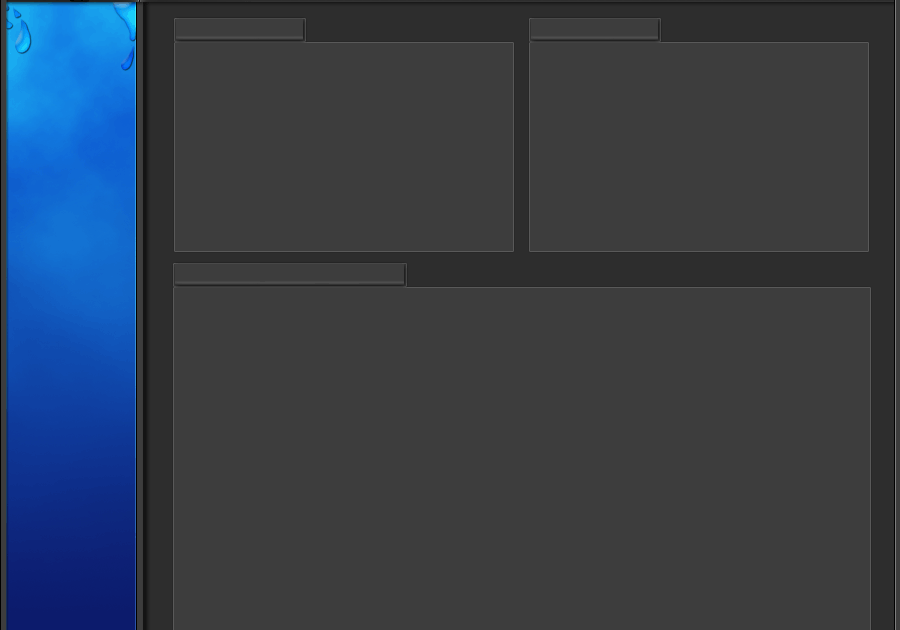 Add a fresh new look and value to your boat and have your interior reupholstered.  Keep it the same colors or add or subtract anything you would like to have done differently.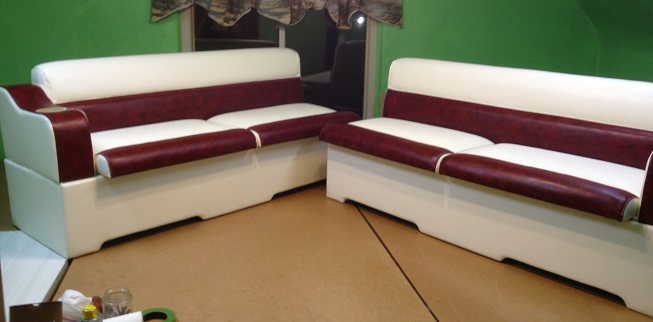 Regardless if you're fishing with your son, entertaining some friends, or having some fun on the river with your family, a bimini top is essential for having a shady spot to take a break from the sun.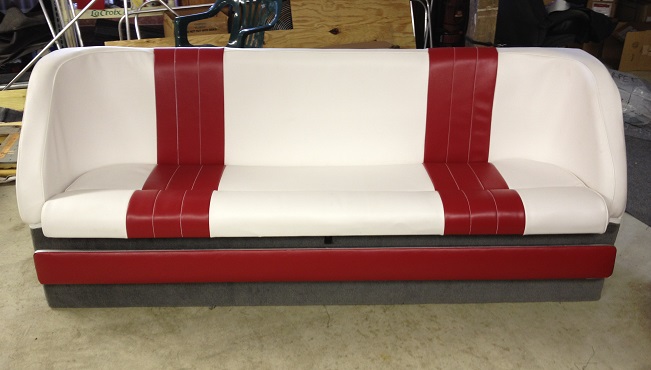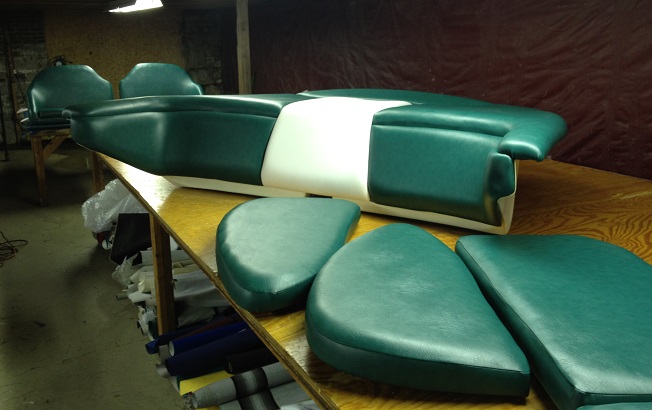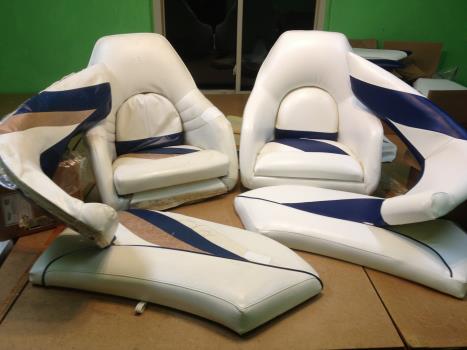 Before                           After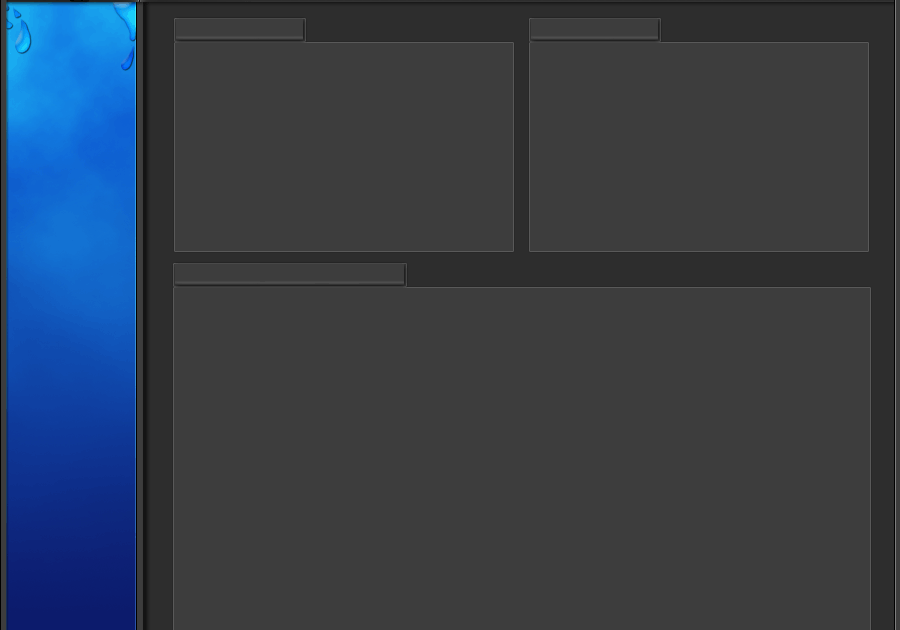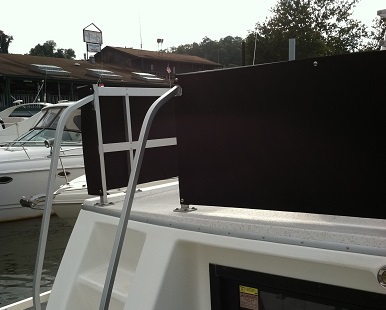 Add a little flair to your boat with some splash curtains, window covers, or hatch covers to make your boat look unique.

Although I highly recommend full covers or enclosures to keep your boat safe, we also offer custom seat covers to keep your interior looking great and easy to take off and get on the water.

Be sure to take care of your fabric because a small hole could turn into a large rip in no time.  We offer repair and waterproofing services at our shop, as well as vinyl glass replacement for enclosures.